2021 SUSTAINABILITY REPORT
---
Our sustainability approach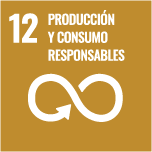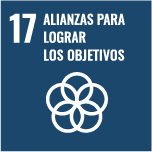 ---
Our Sustainability Strategy is focused on five pillars integrated into the business strategy, which aim to carry out responsible operations and strengthen the Company's competitiveness in the long term.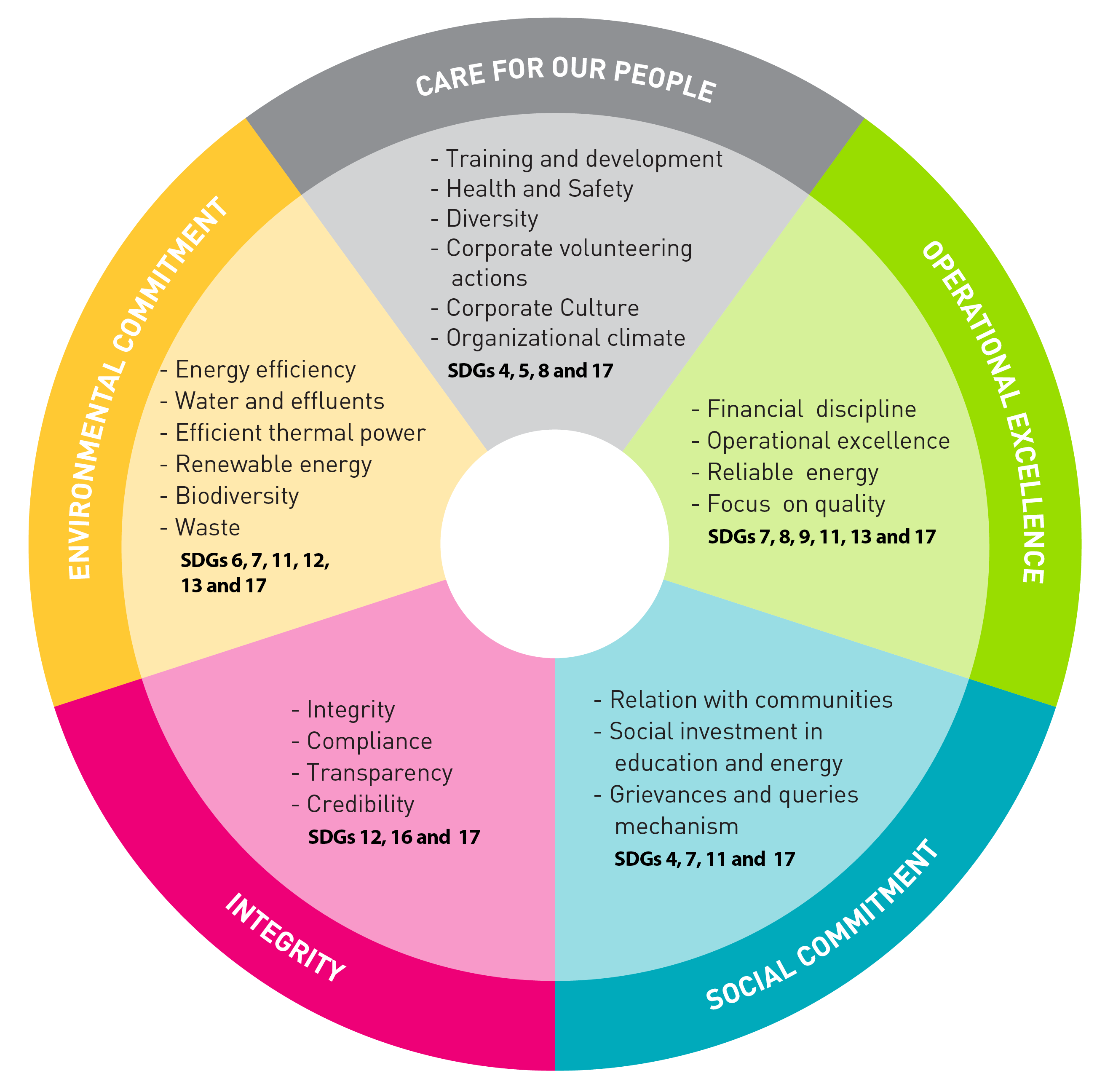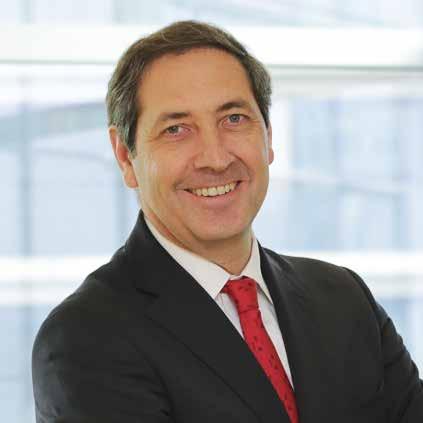 "The pandemic has confirmed that business results must not only create economic value, but also integrate a triple impact assessment, which reflects the contributions to the environment, its value chain, its people and communities, always with integrity and with processes that ensure good governance.".
Santiago Martinez Tanoira
President of YPF Luz

PRIORITY ODS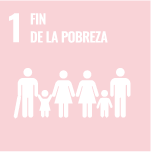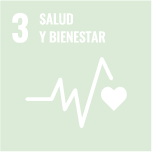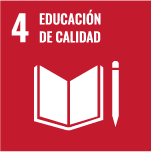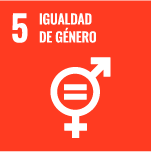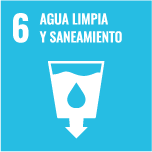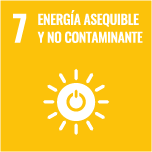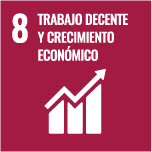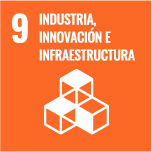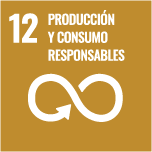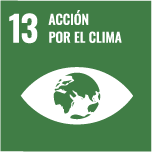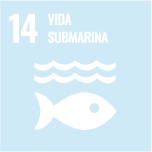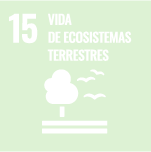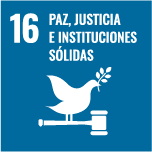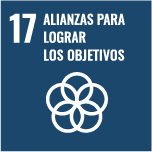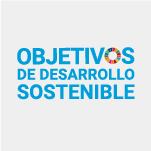 ---
Who we are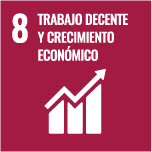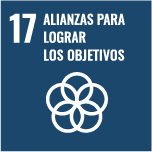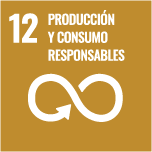 ---
YPF LUZ is a leading company in power generation whose mission is to generate profitable, efficient and sustainable energy, optimizing natural resources to produce thermal and renewable energy and guaranteeing competitive energy solutions for its customers.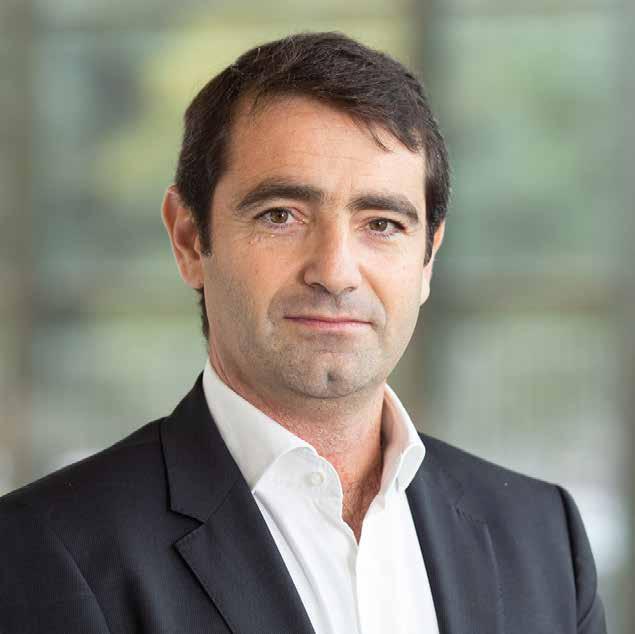 "2021 has been a year that once again confronted us with great challenges and opportunities. With a clear vision and following our values, we managed to supply electricity to the country and complete the projects we had under construction. We generate 8% of the country's electricity with an installed capacity of 2,483 MW."
Martín Mandarano
CEO of YPF Luz

2.483
MW³ INSTALLED CAPACITY
100
MW RENEWABLE IN CONSTRUCTION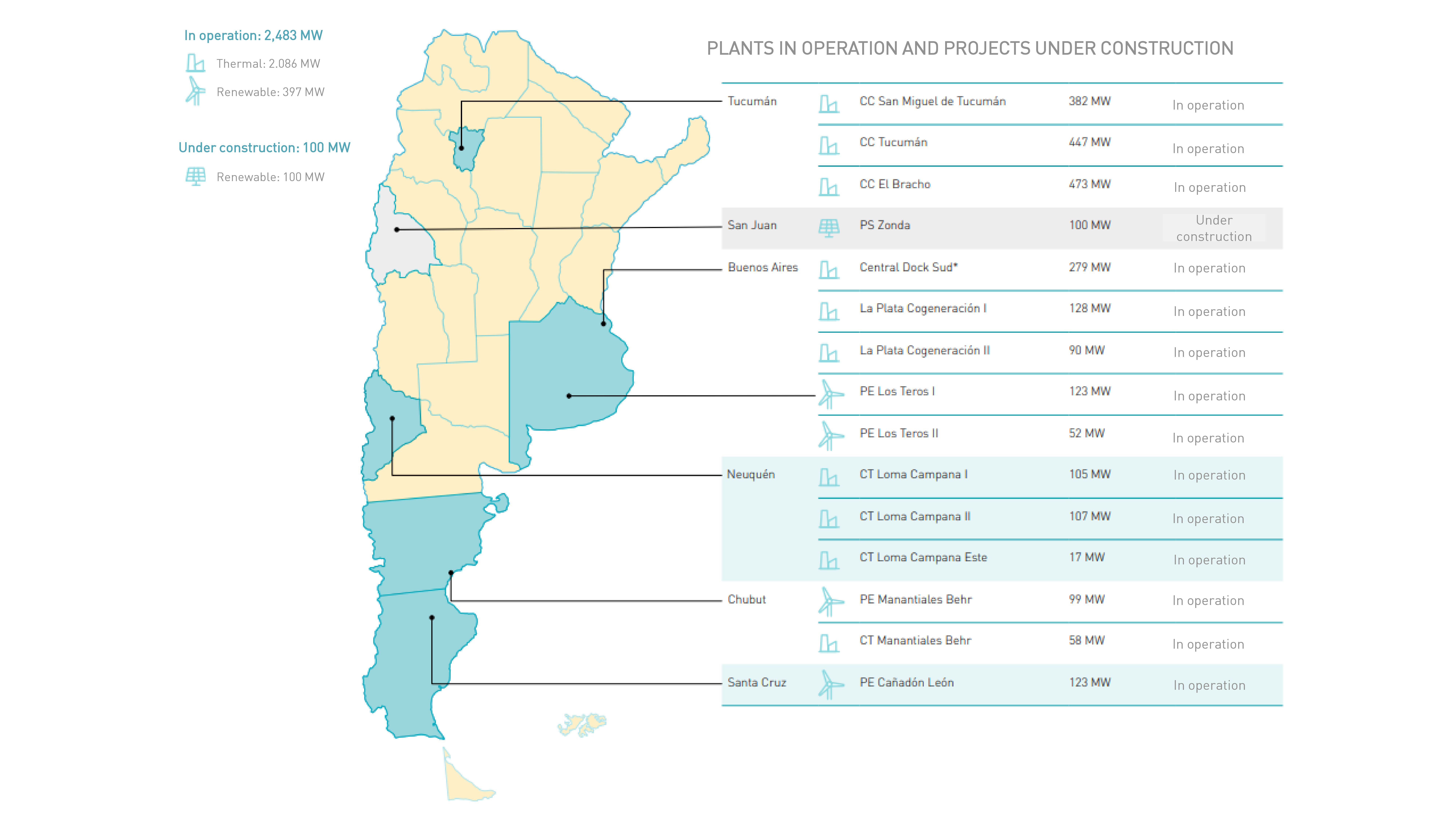 ---
Governance, ethics and integrity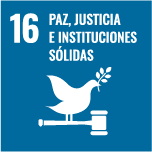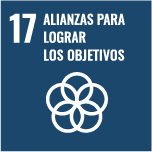 ---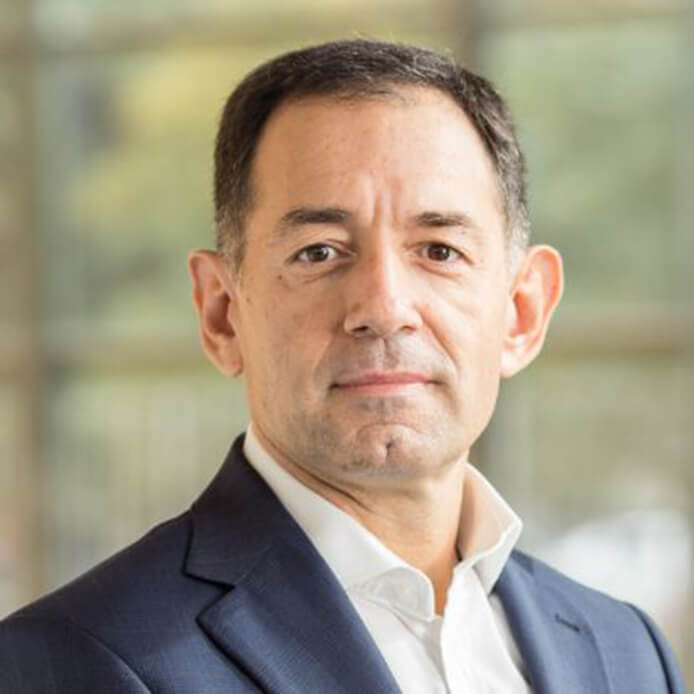 "Compliance is not simply complying with what is required of us or abiding by the rules. Compliance is protecting our good name and reputation. It is key to protect our partners, customers and collaborators. It is key to continue fulfilling our dreams safely. Compliance is a work culture and our way of doing business".
Sebastián Torres


Chief Compliance Officer and Internal Audit Manager

COMPREHENSIVE
COMPLIANCE
PROGRAM

ISO 37001 Anti-Bribery Management Certification for 100% of operations.
Compliance Culture.
Compliance Channel.
89% of staff trained in Compliance.
60% of critical third parties trained in Compliance.
New matrix and system for comprehensive risk management

INADEQUATE INTERNAL PROCESSES, FAILURES IN THE SYSTEMS

DECISION MAKING, BUSINESS AND COMPLIANCE WITH GOALS AND KPIS.

REPUTATIONAL, COMPLIANCE, CORRUPTION AND MONEY LAUNDERING RISK.

FINANCIAL ECONOMIC, BUDGETS, TAXES, ADMINISTRATION AND ACCOUNTING.
ANTI-BRIBERY MANAGEMENT SYSTEM


ISO 37001:2016 Certification of our Anti-Bribery Management System for 100% of operations, without no conformities.
This achievement places YPF Luz among the few Argentine and international companies to obtain this certification at company level.
---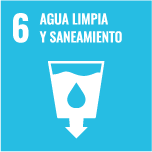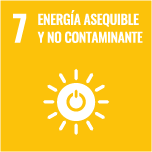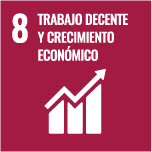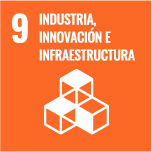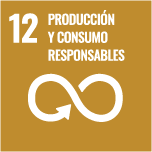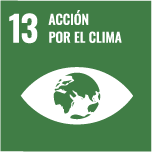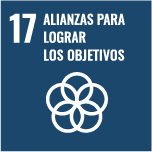 ---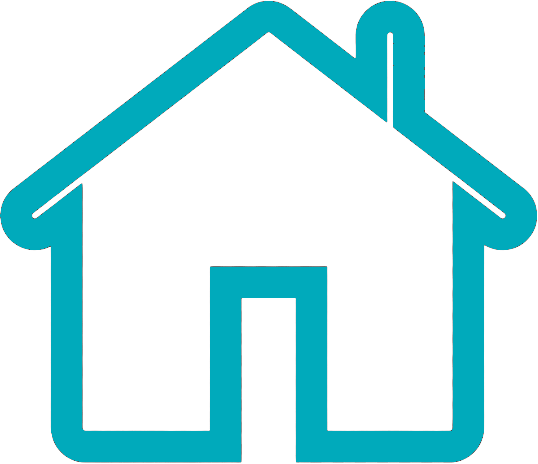 WE GENERATE ENERGY TO SUPPLY
ECONOMIC RESULTS
USD 321M
EBITDA
+42,3% VS. 2020
USD +441M
sales
[+46,4% VS. 2020]
OPERATIONS
2.483 MW
Installed capacity
INSTALLED POTENCY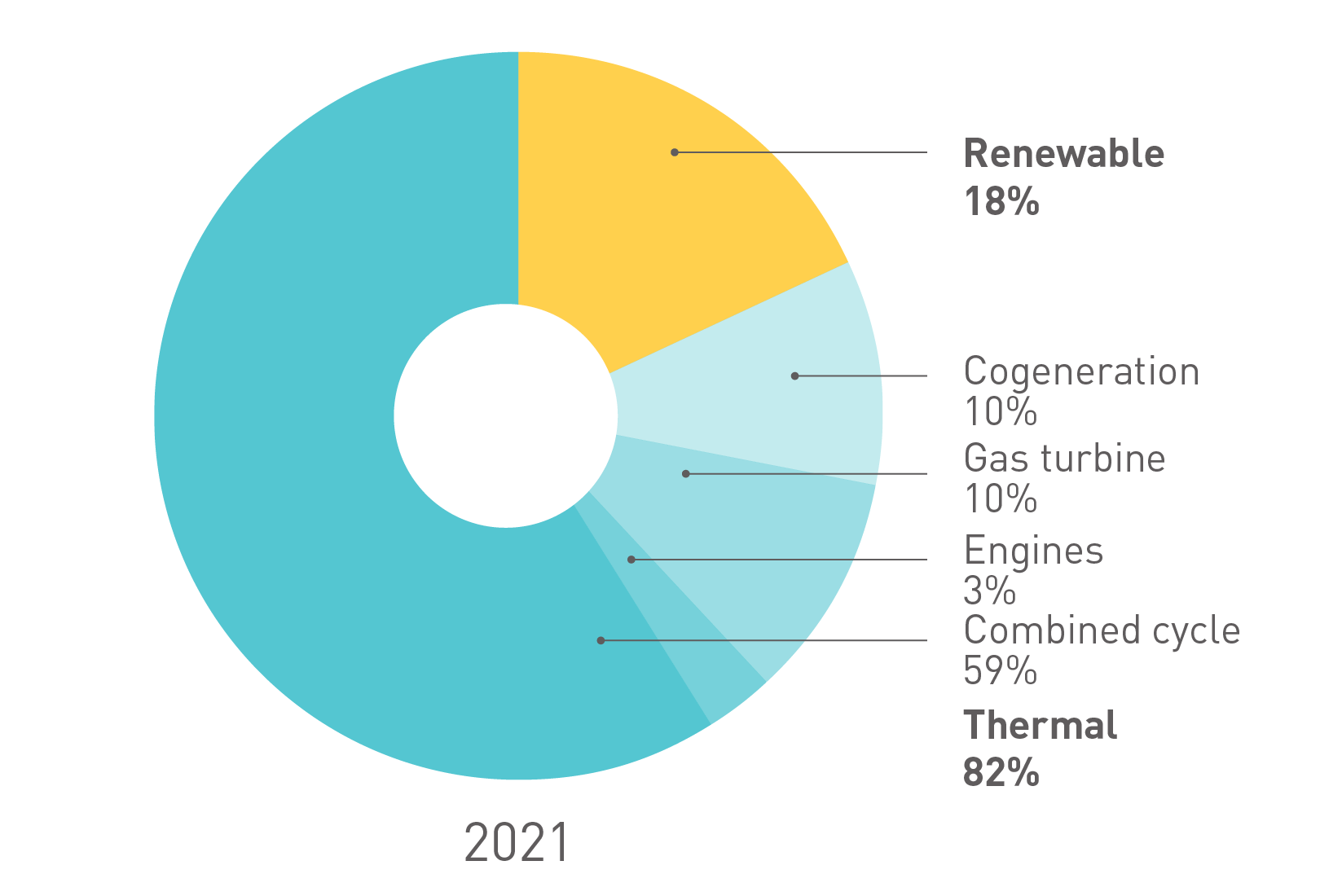 84.1%
Availability
6.451 GWh
Power generated
GENERATION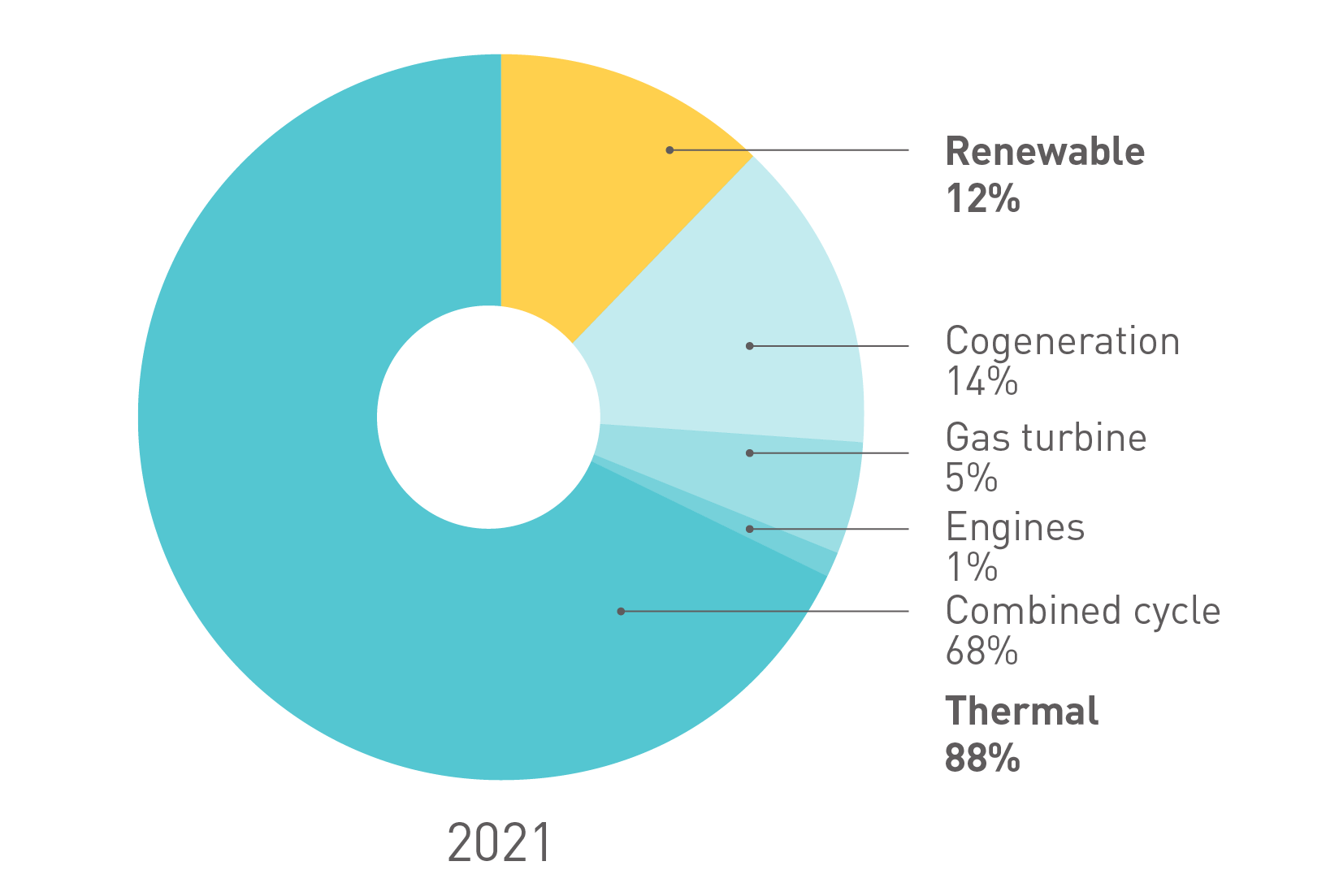 1757,48 Kcal/KWh
Specific consumption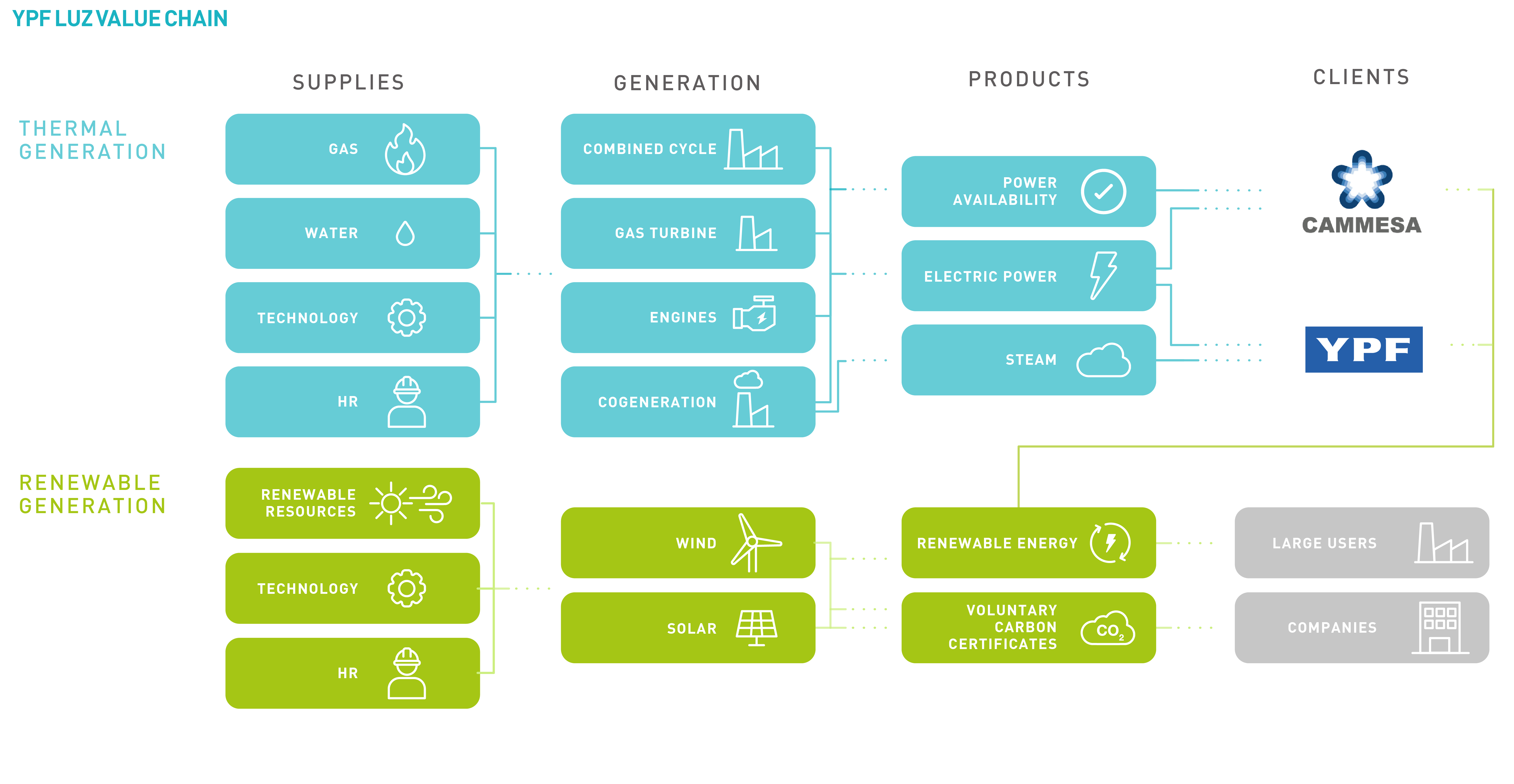 PROJECTS UNDER CONSTRUCTION
OWN
ZONDA SOLAR PARK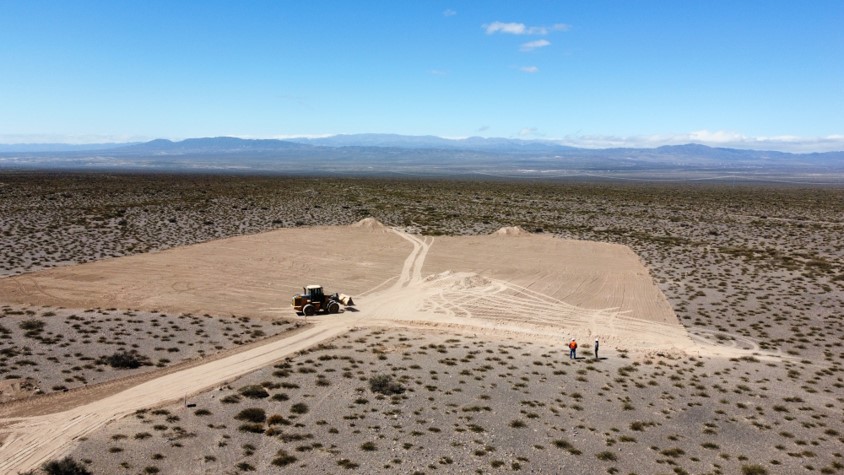 100 MW of renewable energy
THIRD PARTY
CLOSING OF ENSENADA BARRAGÁN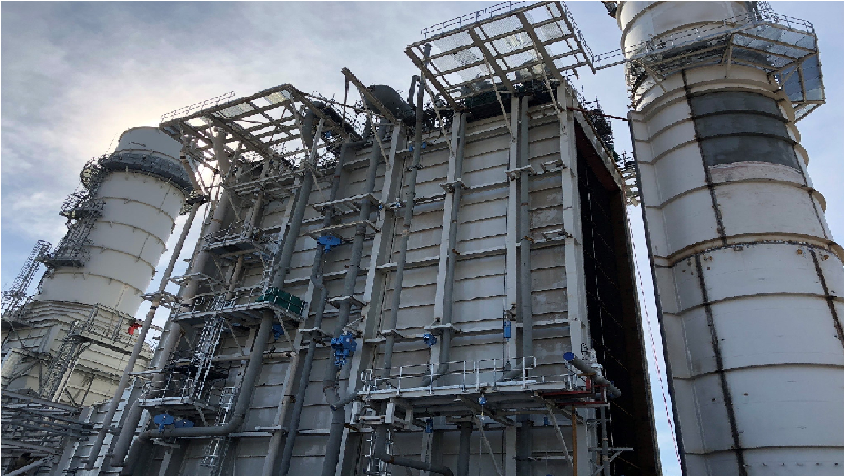 280 MW of renewable energy
In 2021 we began construction of the company's first solar park, which will be located in the province of San Juan, and whose first stage includes 100MW.
In addition, we are advancing the closure of the combined cycle of the Ensenada Barragán Thermal Power Plant, whose work is in charge of YPF Luz.
LEADING RENEWABLE ENERGY SUPPLIERS TO INDUSTRY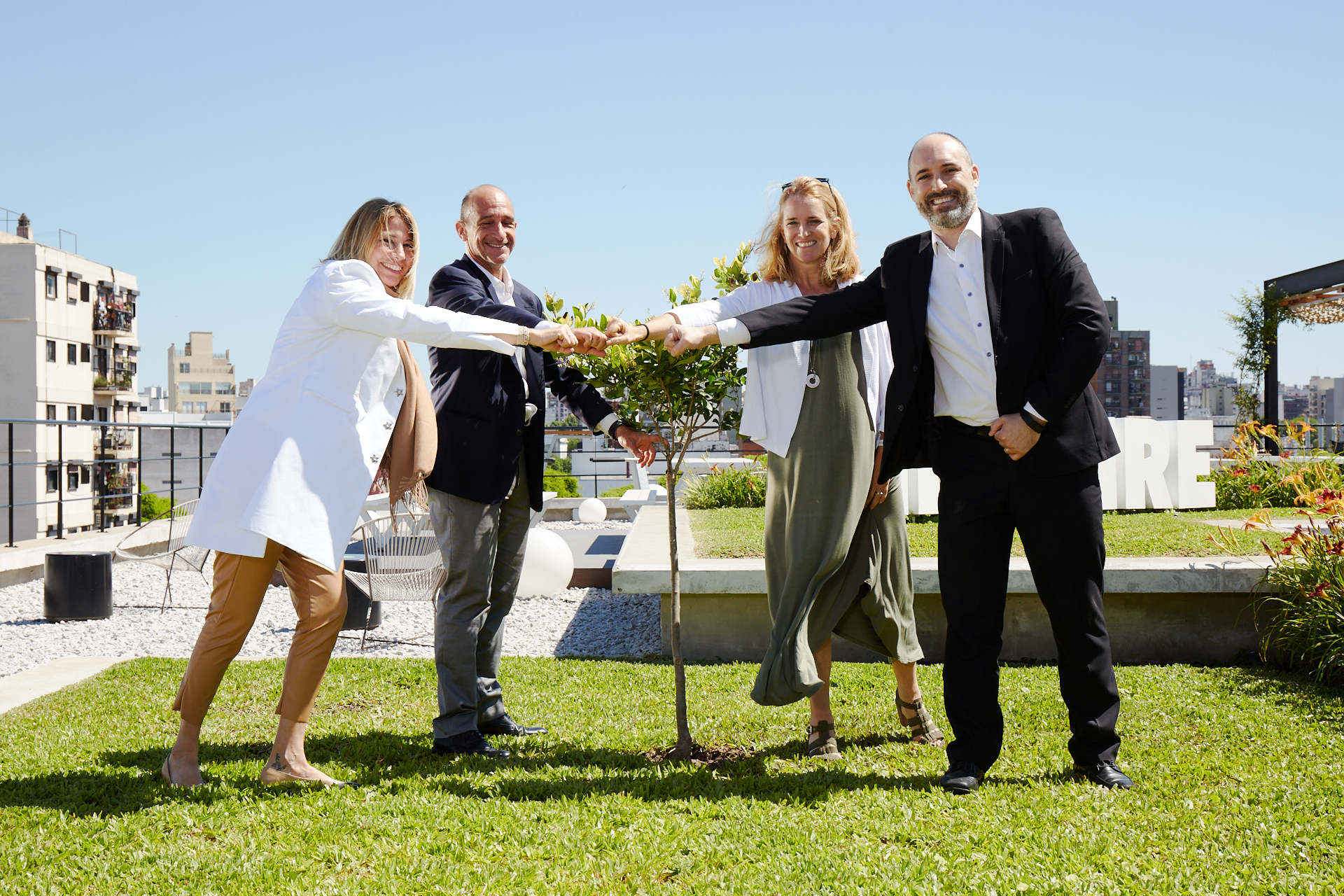 We continue to consolidate a portfolio of first-class clients, to supply renewable energies through long-term contracts that give them security and predictability. In 2021, 12 industrial clients such as Accenture, Mc Cain and Banco Santander joined.
---
Environmental performance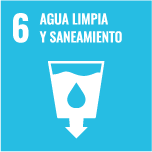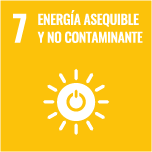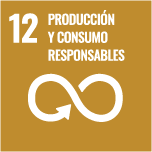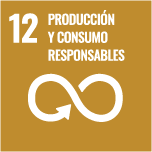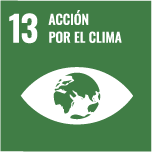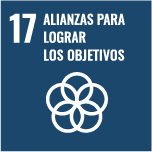 ---

ENERGY USE

12%
energy generated from renewable sources
7
certified plants ISO 50001
71 millions
total energy consumption (in GJ)

EMISSIONS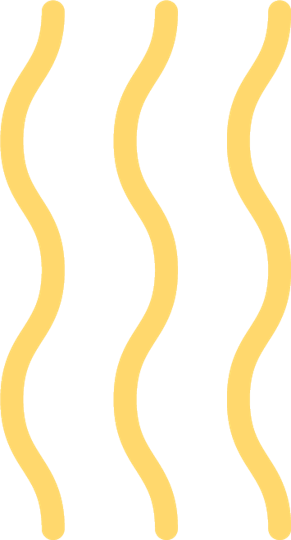 3.924.586m
tn co2 equivalent direct emissions
0,322
GHG emissions
intensity
259.333
GHG emission reduction certificates

WASTE

367.674
waste generated
(in kg)
1686
recycled and reused materials
(in kg)

WATER USE

10.619
total water extraction
(in kton)
8176,55
Total water consumption
(in kton)
COMPREHENSIVE MANAGEMENT OF SURPLUS RESOURCES AND WASTE
In 2021 we introduced a new procedure to avoid and minimize the generation of waste, promoting the efficient use of all resources, the reduction at source and the valorization of surplus resources.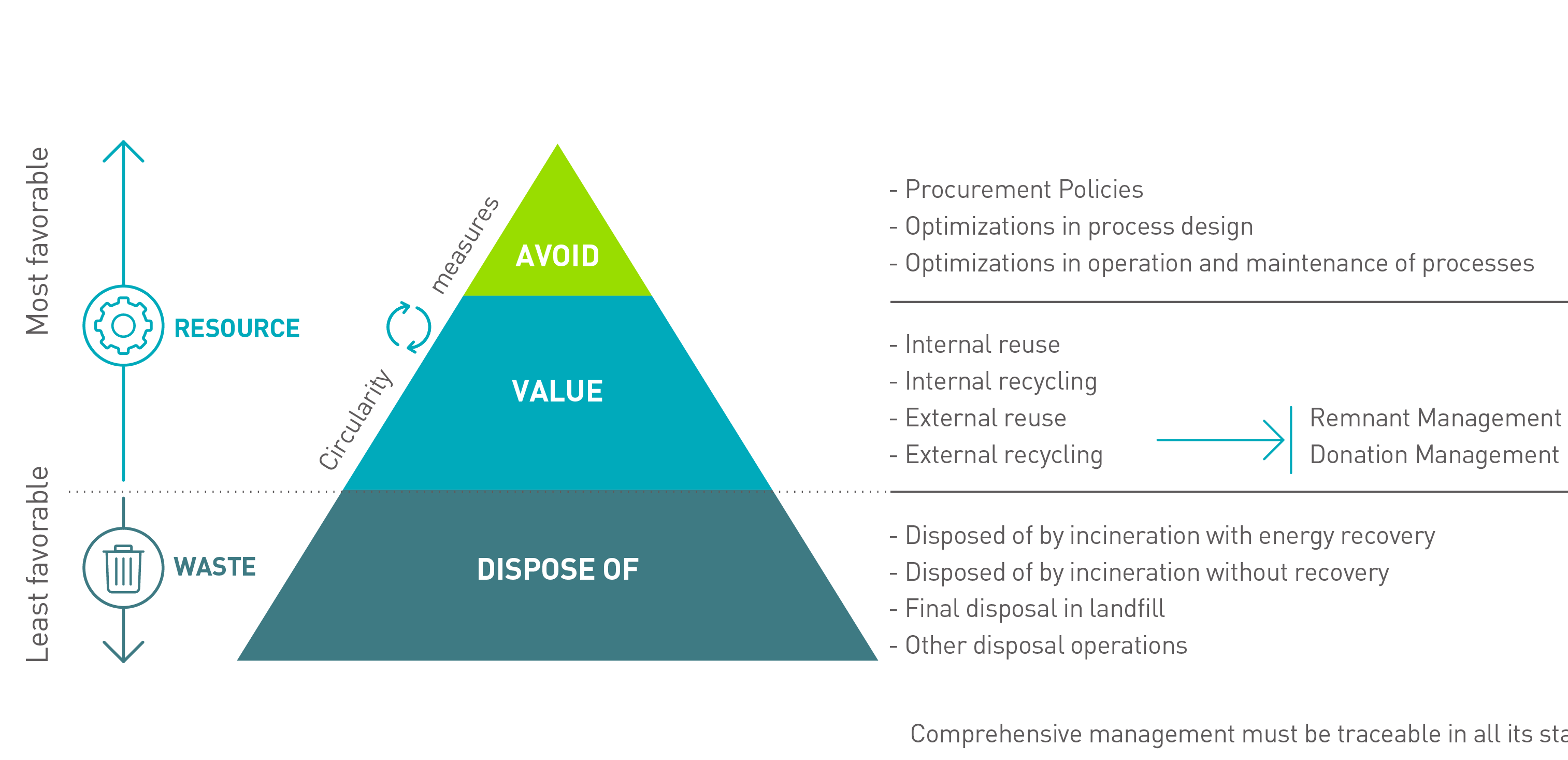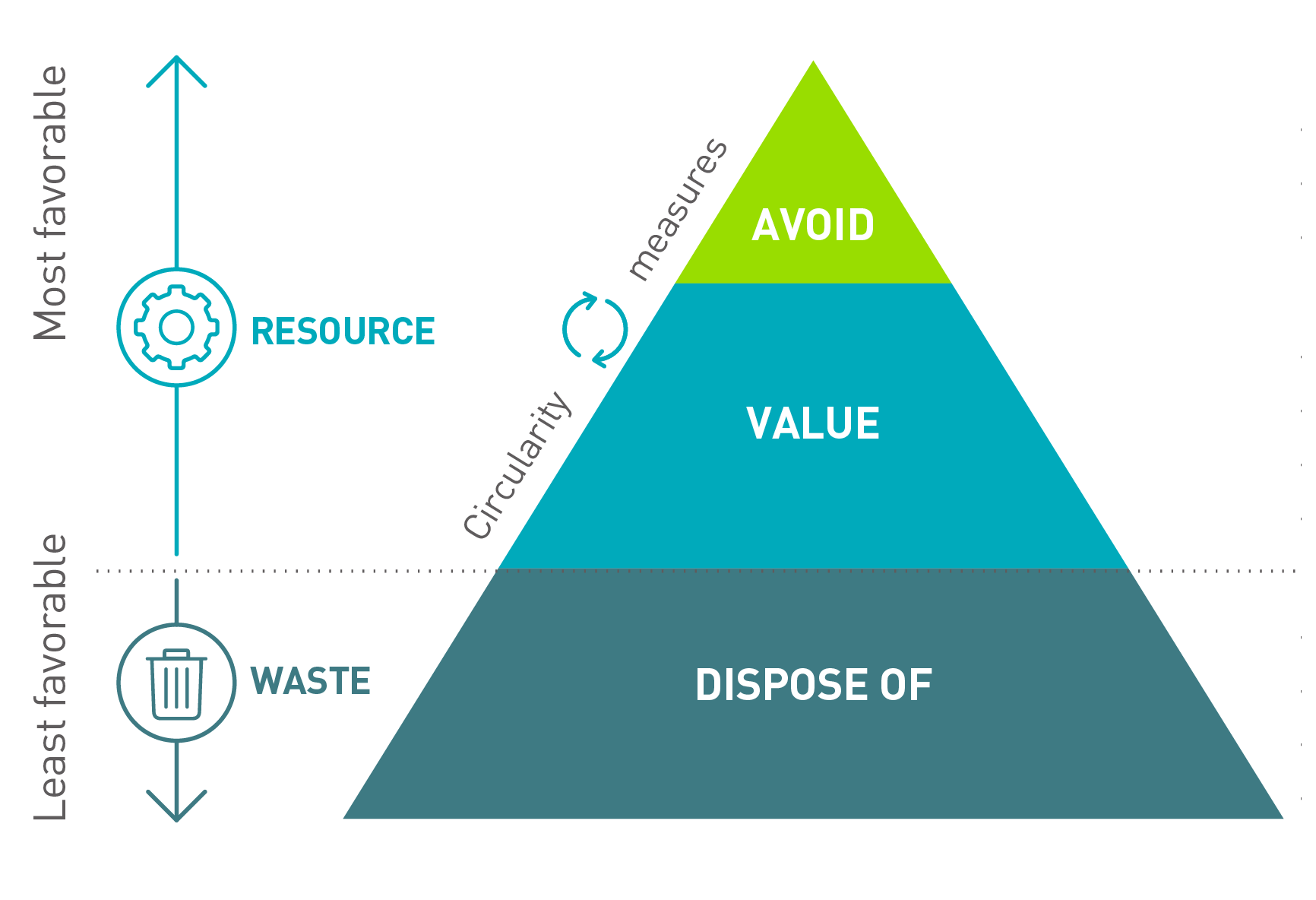 LOMA CAMPANA GREEN LUNG
Located in Añelo, Vaca Muerta, the Green Lung is a sustainable solution for the management of liquid effluents from the Loma Campana Complex. The lung is part of the productive process of electricity generation, in which 100,000 trees use 100% of the liquid effluents as irrigation.
PLANT FOR THE FUTURE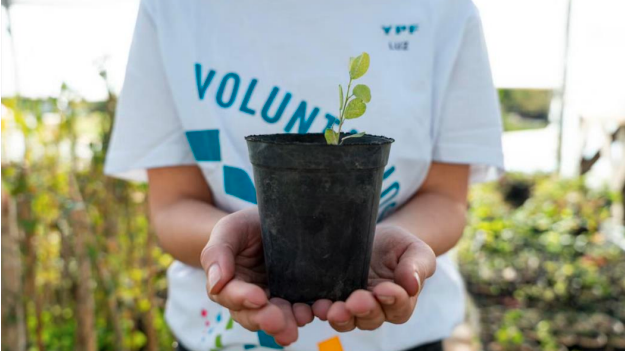 We implemented a training and technical assistance program to 15 municipalities in different provinces of the country, with focus on the ecosystem, the importance of native trees and strategies for correct planting, care and conservation.
IDEAS FOR OUR COMMUNITIES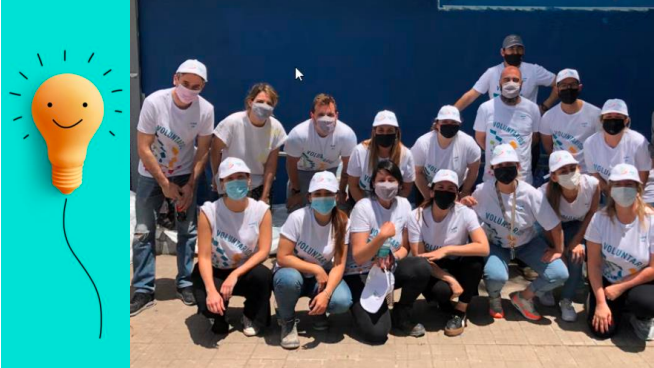 It is a program in which we implement the projects presented by our collaborators. In 2021 we implemented 5 projects.
"These activities make us feel that our contribution helps those who need it most," said Andrea Cardoso, a volunteer with YPF Luz, during the painting day at the Mil Grullas Kindergarten in La Plata.